I love how sweet they are together.  The way he looks at her, like he is the luckiest man in the world…how considerate and loving they are towards each other.  No doubt about it, these two are in love!  Both from New York, Alea and Michael actually grew up in my hometown of Butler, PA!  They've pretty much known each other forever, starting out as neighbors since they were kids, then becoming friends, and finally husband and wife.
The day began with some getting ready photos at the Westin Convention Center Hotel downtown.  Alea's makeup was beautifully applied by Julie Marckisotto of Pittsburgh Makeup.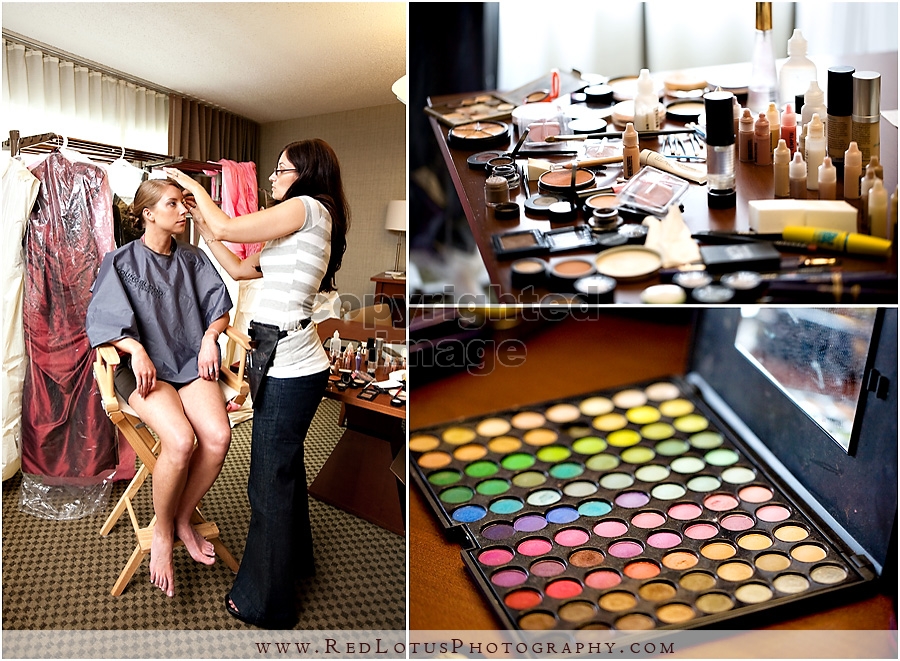 –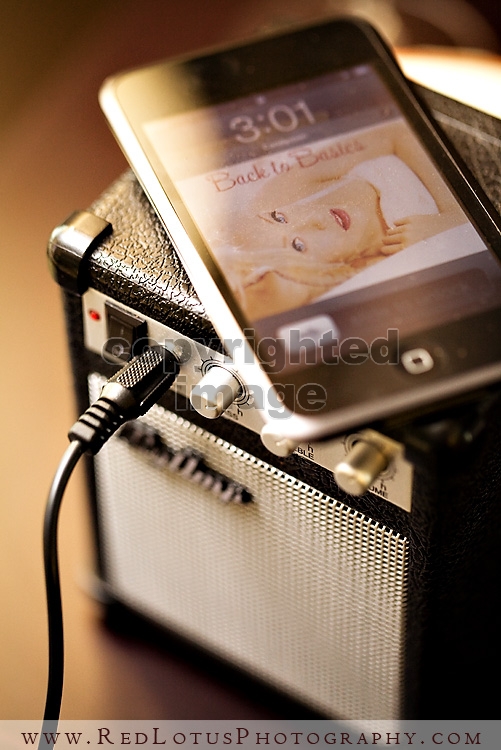 We had an amazing view from Alea's hotel room at the Westin.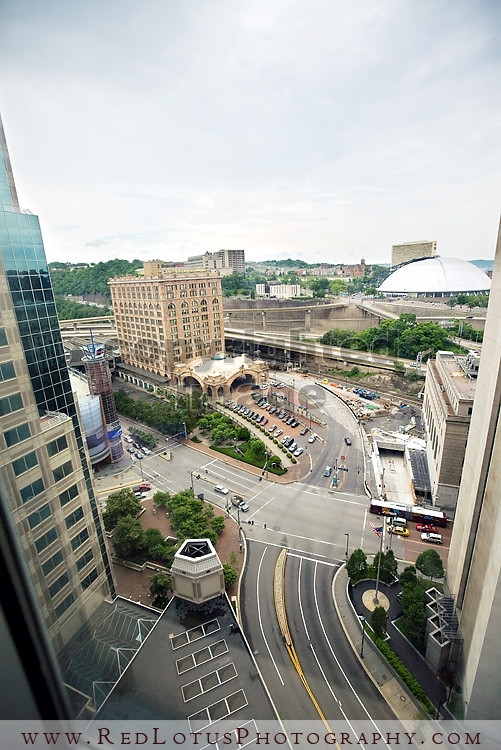 Michael had an equally inspiring view from  his room.


–
Great image on the right by Paige.


–


–


–
Alea finished getting ready at the Carnegie Museum Founders Room.


–
It's good to have friends!


–




–
I took this image…


…while Paige took this one.


–
Loved the button details on Alea's bouquet; flowers by Hepatica Florist.


–


–
Alea, you are stunning.


–


–


–
Eileen Twigger, the events coordinator at Carnegie, informed me that I have the distinction of being the last photographer to capture a wedding on the Grand Staircase; she went further to explain that when they would have more than one wedding taking place at the museum at the same time, the noise from people talking afterward would carry from the staircase area, disturbing the other wedding in progress.  How lucky am I to be the last one to photograph a wedding in such an amazing spot?


–


–


–


–
First neighbors, now family.  Love it.


–


–


–


–


–
The Hall of Architecture really is something to see.


–
The hall of architecture was quite dark by the time we went there for photos.  The awesome dramatic look of these two images would not have been possible without my trusty off-camera lighting.  Love this one behind the velvet rope–shhhh! ;)


–


–


–
The reception was held in the Music Hall Foyer.  So many ornate details.


–


–
Pretty cake by Parkhurst Dining Services, who also did the catering.


–
First dance.


–
See what I mean about the way he looks at her?  So romantic.


–


–


–


–
DJ Jeremy Ganss did a fab job of keeping the party going all night.  He is a great DJ to work with – very professional, with an understated way of keeping the events of the evening running smoothly and the party rolling without being overbearing.






–


–
The lime sorbet we had before dinner was to die for, and those pretty little cookies were awesome.  Yummm!


–


–


–


Alea and Michael, it was an honor to be a part of your day.  I wish you both all the best that life has to offer!
Hugs,
Sandy