Katie and Robert held their wedding ceremony at the Elfinwild Presbyterian Church in Glenshaw, followed by a reception at the beautiful Fox Chapel Golf Club.

Such beautiful bead work on this dress.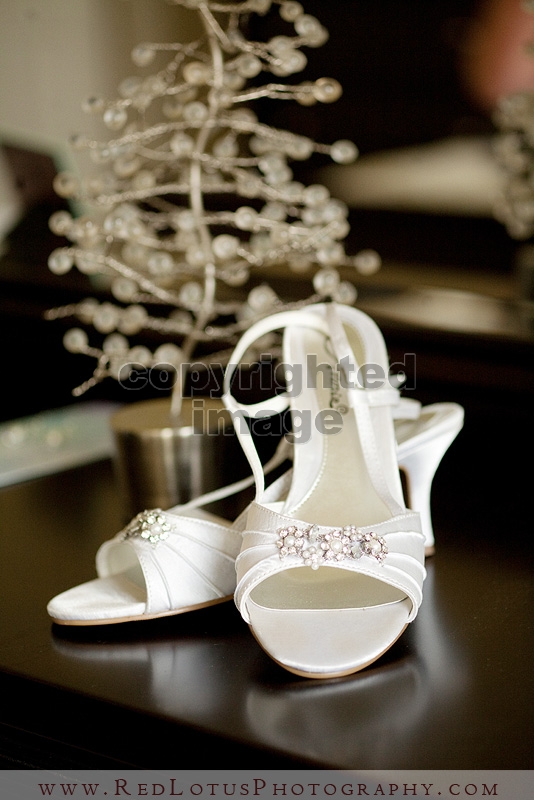 I think it's so sweet when couples send each other a special note before the wedding.


Katie's dog was so cute!  You should have seen how she reacted when I made meowing sounds to get her to look at the camera – clearly cats are not allowed around Katie's home!
















Beautiful.
















Image by Kelly.










The Fox Chapel Golf Club really is a lovely venue for a wedding reception.  I love the atrium in the center of the building – look at those trees growing up to the ceiling.




I loved Katie's idea to have a family and friends tree instead of a traditional guest book!  I have to give a shout out to Jodi Colella of Accents Unlimited, who did an awesome job of coordinating the wedding and helping Katie plan all the gorgeous details.  Jodi was not only the coordinator, but she was also the DJ!






These luminaries look simple to make and add a nice touch to the mantle-a pretty way to add more sparkle and warmth to your ambient light. You can never have too much sparkle!




Candy buffet?? Woohoo!  Another great detail set up by Jodi.








You gotta love a bridal party that waves the Terrible Towel during the grand entrance.


















Jodi put together a touching slide show of Katie and Robert's photos for the guests to enjoy.
























Katie and Robert, I had such a nice time with you both.  Thank you for allowing me to be a part of your day!  Hugs, Sandy
_________________________________________
Ceremony:  Elfinwild Presbyterian Church
Reception: Fox Chapel Golf Club
Entertainment: Accents Unlimited
Event Coordinator: Accents Unlimited