You may remember the fabulous Molly and J from their couple session that I posted a couple months ago; well, the evening before their wedding day, Molly and J treated their friends and family to a tour of Pittsburgh's three rivers in RiverQuest's Explorer vessel, a state-of-the art, eco-friendly hybrid electric bio-diesel boat used for education as well as events.  It was a lovely affair, with a spectacular view of the city that you just don't see every day.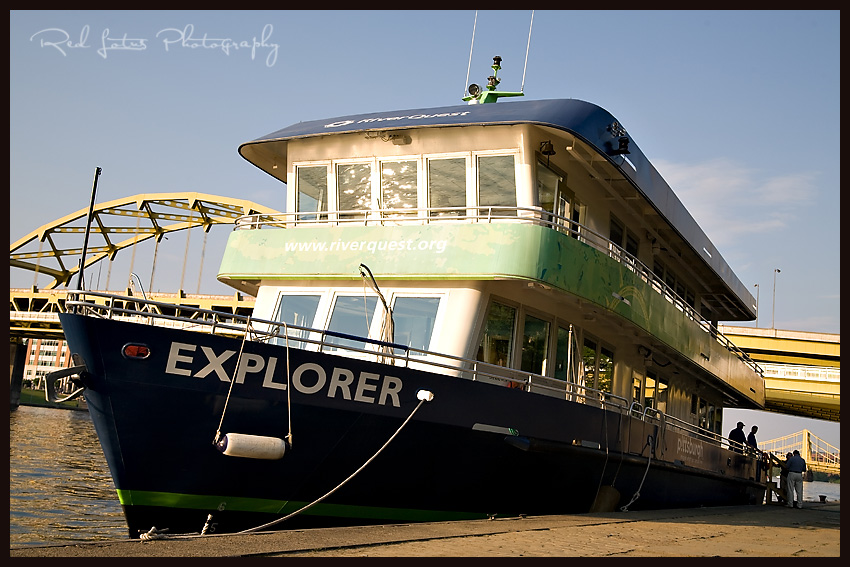 The food, by The Enrico Biscotti Co., was a feast for the eyes as well as the tastebuds.


Molly and J do more than talk the talk about being eco-conscious; they walk the walk and live it every day.


Image by Amy.




These two are hilarious when they are goofing off.  If a healthy sense of humor is essential to a great marriage, they are set.








Pittsburgh really is a beautiful city.






Soon to come:  a selection of photos from Molly and J's commitment ceremony, which took place at the barn at Fallingwater.  Family and friends, FYI: to see all of the photos from the cruise, visit Molly and J's private online gallery here.