I haven't forgotten you, dear Reader, even though you have been hearing crickets chirp due to lack of activity here!  I have been editing photos like a fiend – I'm waiting for my computer to implode on itself, seriously.  Anywho, here's a gem of a session that I did when the weather was just a tad warmer. :)
I just love seeing my clients' families grow over the years!  I've been working with Little Man's parents since their maternity session, and I can't believe how he is growing up!

I just love this time of curiosity and discovery in a child's life.  Everything is so interesting!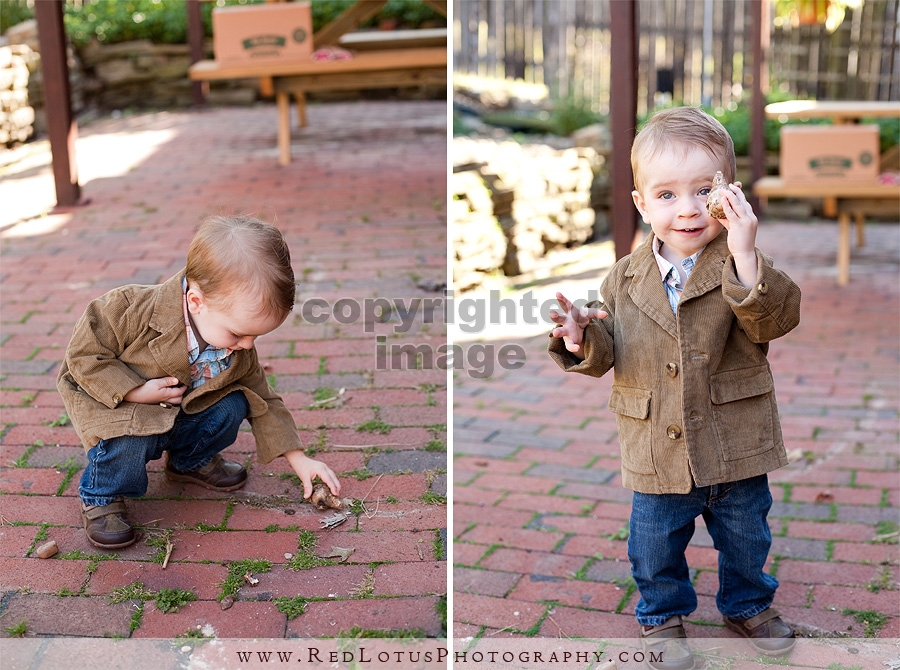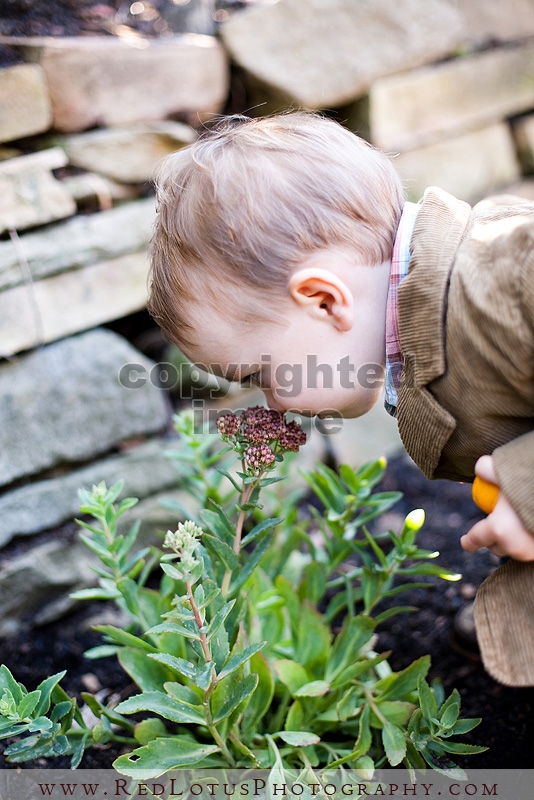 We were getting a little sleepy, but after a quick rest we were recharged and ready to go.  I think it is sooo cute when little ones do things like hold on to their mommy's hair when they are tired.