A beautiful summer day, an awesome couple, and shooting with my friend Aaron Varga – the trifecta for an amazing wedding day!  Ok, there were more factors that made the day even better, like the fun bridal party and fantastic venue, but then what would I call it? Quint-fecta?
Anywho, you may remember Maria and Josh from their engagement session, where we roamed the streets of Butler and found some pretty cool spots for photos. It was so great to work with them again!
Love Maria's shoes.

As I was looking for a good spot to photograph the rings, I noticed that the family Bible was sitting open on the coffee table.  This book does not collect dust in Maria's house; there are so many passages highlighted and tagged with stickies that you know how loved and used it is on a daily basis.  Maria says Psalm 91 is one of her mother's favorites.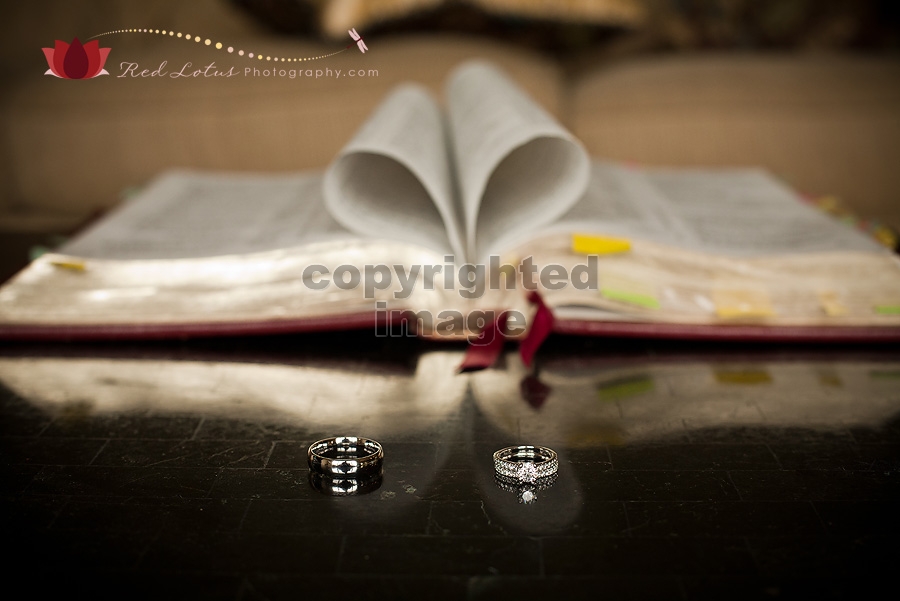 Maria has the cutest little sister ever.  It is so sweet how close they are.
















One of the things I love about having a second shooter: while I'm getting a shot like this…


Aaron is getting a shot like this at the same time:


Oh, and he's there to photograph me doing ridiculous things like laying on the ground.  Yes, I will do anything to get the shot!






























I love to see a big Greek wedding dance!


The best part was being bombarded by a flying beach ball, lol.


Aaron and I have such a good time shooting together; as he said on his blog, we are both complete photo geeks who feed off of each others enthusiasm for creating cool and unique images.   Behold, the result of our collaborative thinking!


Sooo romantic.


Maria and Josh, I had such a nice time with you again – thank you so much for allowing me to be a part of your special day!  (((Hugs))) Sandy
If you like what you see here, like me on Facebook!
__________________
Ceremony: St. Fidelis Church
Reception: Butler Country Club
Flowers: The Bloomery
Cake: Mimi's Bake Shoppe
Entertainment: Red Hot Chameleon