Oh, do I have a visual treat for your eyes, dear Reader.  Meet Cindy and Luke: a cool, sophisticated couple with amazing style and a penchant for adventure.  They are anything but ordinary, and so when they asked for a recommendation for a great location to have their engagement session, no ordinary site would do.  After a little research, I found a Pittsburgh gem called the Carrie Furnace.  Wow, what a place!  Paired with Cindy and Luke's awesome style and incredible clothing choices, this session was a photographer's dream come true.  My good friend Katia Forero came with us as well, so be sure to stop over to her blog to see some images from her point of view!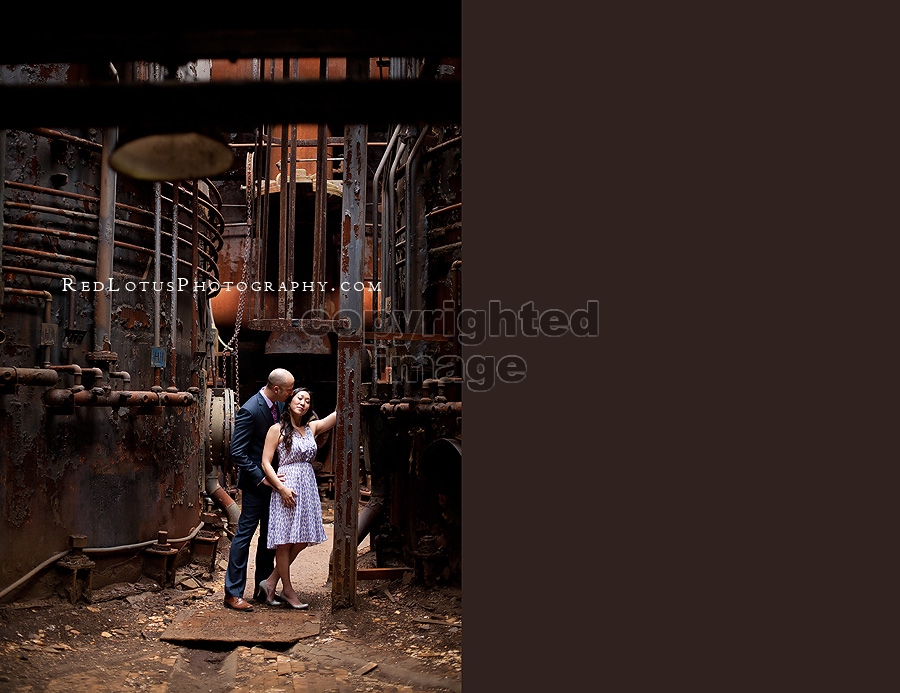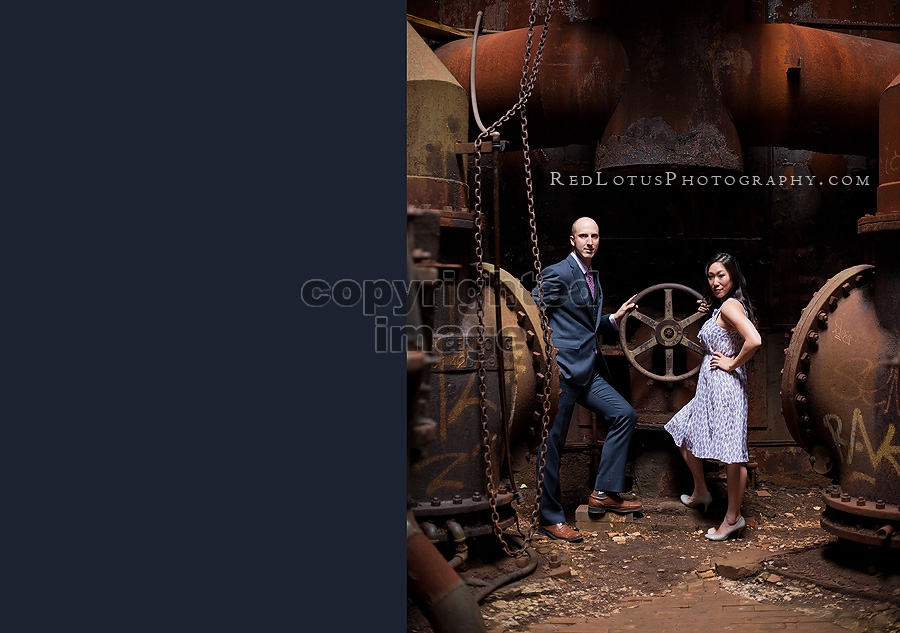 Image on the right by Katia.










































While we were in the grassy field, Luke found the tiniest praying mantis I have ever seen!  Image by Katia.




















The Carrie Furnace site is owned by Allegheny County, but tours are available through Rivers of Steel.  There are public tours available, however, if you are interested in taking professional photographs there, you will need to contact them first to make arrangements.
The Carrie Furnace has a ton of Pittsburgh history, and should be preserved for future generations to enjoy.  They are working on getting the site designated as an Historic Landmark, but until then, it's future is not certain.  I encourage you to support Rivers of Steel to help ensure that the Carrie Furnace is still around for many years to come.
Cindy and Luke, I had an absolute blast with you two!  I can not wait for the wedding!!!  (((Hugs))) Sandy