My beautiful friend Sam and her sweet husband Ben came to my Pittsburgh photography studio for a second set of maternity photos; this time we did some photos with a soft and dreamy bedroom feel, almost like a boudoir session.  I love the cream and sugar tones of these images.  I think neutral colors, soft lines, and textured materials are perfect when choosing what to wear for maternity photos.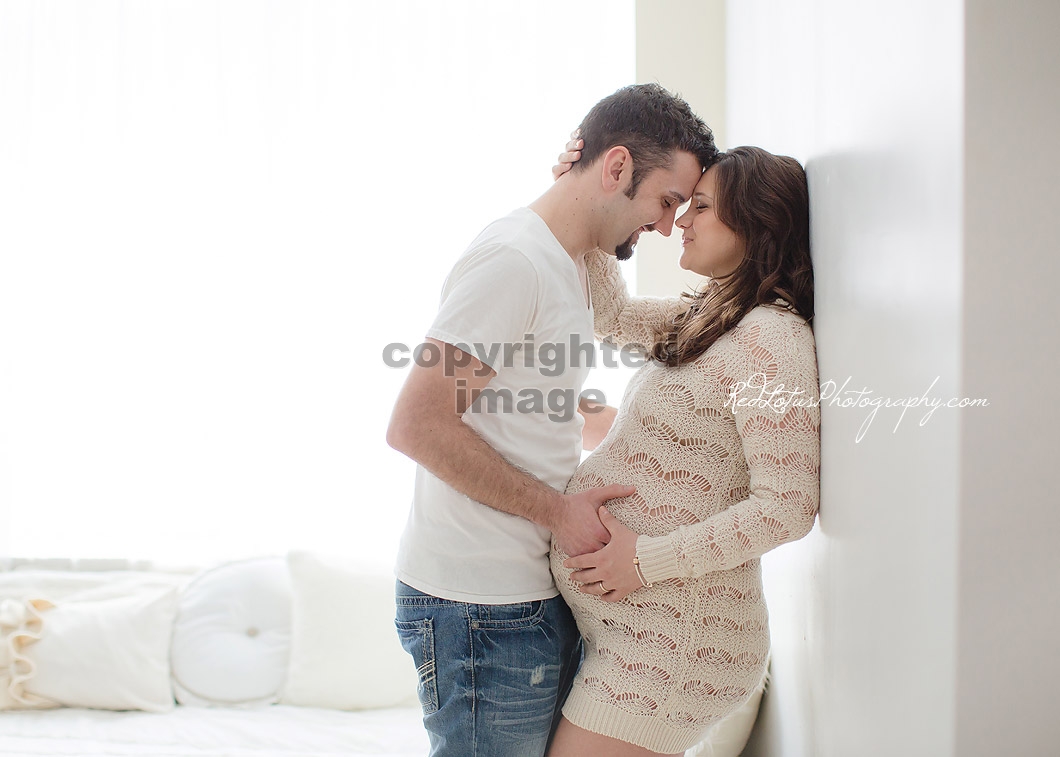 Maternity boudoir is becoming more and more popular these days; it's not necessarily about wearing sexy clothing, but more about a celebration of motherhood in a way that makes pregnant mamas feel beautiful and sensual.

When Sam saw her photos, she sent me this touching message: "I was extremely nervous about some of the more revealing pictures, but I don't feel self conscious or embarrassed to show skin at all. Dare I say, I thought you made me look beautiful!!?!? I actually teared up looking at these because I can't say I've ever looked at pictures of myself and felt that way. Some of these just personify the love we already feel for this baby and It's a gift that you captured that."
Aww, shucks.  That makes me so happy to hear that!


Sam brought her ultrasound photo, which I thought was a sweet addition to her belly photos.  I couldn't decide which I liked more, the one with just Sam, or the one with Sam and Ben, so I decided to show you both.  Which do you like better?




We also did some photos with a bandeau bra and a black fabric wrap for a simple yet elegant look.  I keep a few bandeaus and wraps at the studio in black and cream colors in my stash so that I can offer this option to all my mamas that come to the studio.




I think that there is nothing manlier than a father who cherishes his wife and child.  I just love his expression as he hugs his future son.




Sam and Ben, thank you for allowing me to capture these intimate moments for you–I feel blessed to know such kind and loving people!  (((Big hugs))) Sandy