Meet Little Miss K, a cutie patootie that I had the pleasure of photographing earlier this week.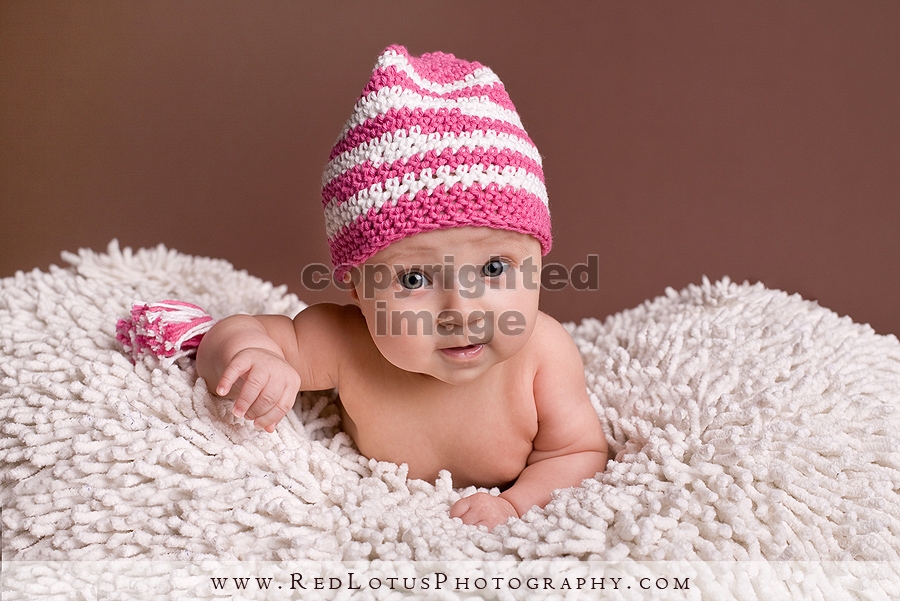 .

.
Love her expression in this one,  which she gave me in reaction to mommy and daddy smiling at her over my shoulder.

.


.


.
So cute the way she is smiling coyly at daddy.


.
There is nothing more peaceful and comforting than the sound of a baby sleeping.


.
Baby feet are just sooo cute–look at those little piggies!


.
FYI to anyone considering a baby session, storyboards are a collage of 2 or more photos from the session that you can request for purchase in the size of your choice.  This one is sized to fit a 16X20 frame or stretched canvas, and needs no matting..


.


.
Many thanks to the "A" family for bringing their little darling to the studio!