Family Pictures? Red Lotus' Family Pictures Photography studio is located in Bridgeville and of all the Photo Studios Near Me consistently ranks at the top of customer reviews for Family Portraits.
Meet the JDC Family | Pittsburgh Photography
Meet Jessica and Derek, and their two adorable kids.  Are they not the cutest family in the universe?  I knew both Jess and Derek as co-workers  in the past, and I was thrilled when they asked me to take some pictures of their family.  They are such nice people, as beautiful on the inside as they are on the outside.
I absolutely love doing family portraits, because for a couple of hours, I get to be a guest  in the lives of others, an insider to the special bonds that they share.  And because it's FUN!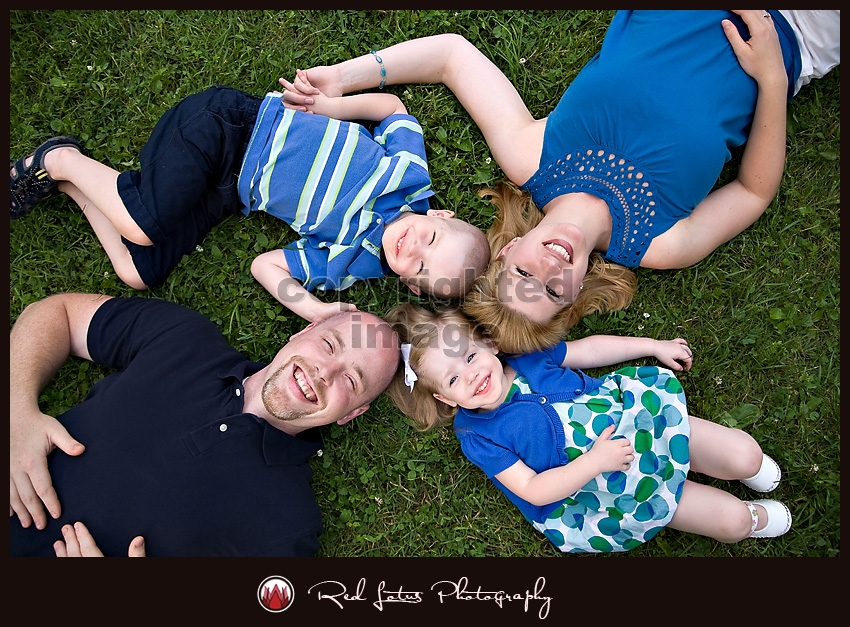 Here the boys are having a blast climbing a "mountain" and the taking a giant leap down!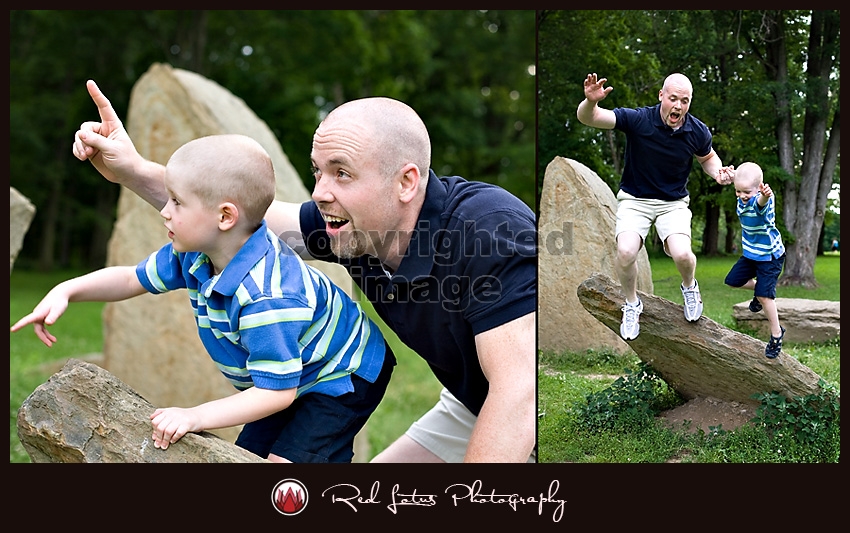 Look at that big smile as daddy twirls her in the air.


And those soulful eyes…how could you ever say no to those eyes?  Jessica has her work cut out for her. ;)


I don't know what it is that I like so much about this image.  Something about it evokes carefree childhood memories for me…


Little Miss 'O.' stops to smell the sweet clover blossoms.


Eeee!  A whole field of tall grass!  Was I in heaven?  You bet I was.




A stolen moment while the kids were off playing.




Jessica and Derek, thank you so much for allowing me to be a part of your family life for a little while.  I had so much fun!
What is a family picture?
Red Lotus' Family Photography is all about capturing groups of people that have family ties. These gatherings range from the small group (such as parents and their children) to larger, inter-generational gathering in outdoor spaces. Newborn photography also falls under this umbrella. Families often want to show off their newest members.
What should you wear for family pictures?
Red Lotus' Family Photo Outfit Ideas include some of the following:
1. Try planning your outfits in advance.
2. Choose coordinating colors when possible (not matching).
3. Consider your home decor (for wall art considerations).
4. Keep a location in mind.
5. Use the season to help select color schemes for your outfits.
6. Choose practical clothing items.
Finally, pick out some accessories to add texture to your photos.
What should you not wear for family pictures (continued)?
Red Lotus' Family Pictures Photography likes to add the following ideas to wear:
7. Neutral, coordinating colors.
8. Patterns like plaids, stripes, and florals. You can even mix-and-match them, and don't be afraid to layer them with solid colors and denims.
9. Fitted clothes. Tailored outfits will always look better than loose-fitting clothing.
10. Closed-toe shoes.
11. Jeans.
12. Sleeves.
13. Layers.
How much is a family portrait?
You can expect to pay $150 on up for a Red Lotus' Family Portrait Session. The cost of photo prints or digital photos will be a separate charge, so ask upfront about our custom packages.
What is family portrait photography?
Family photography portraits capture a moment in time alongside those you care for most. They are treasured memories, placed on a wall or a mantle of a specific time and place.
How do you take a good family portrait?
7 TIPS FOR BETTER SELF FAMILY PORTRAITS:
1. Use a tripod when possible.
2. Shoot in Manual exposure mode.
3. Lock the focus or use manual focus.
4. Arrange people with heads staggered.
5. Allow kids to be kids and get goofy with them.
6. If it bends, bend it – how to help people pose.
7. Pose people to flatter them.
Why are family portraits important?
Family photos connect us to those who came before. By letting your kids see your photos from the past and the present, they become connected to their own story. They know the family members and ancestors who came before them and helped shape the world and person they see today.
How much does it cost to have a professional photo shoot?
Red Lotus' Professional photographers charges typically begin at $150 for mini-sessions. Packages for birthday parties generally range from $400 to $800+ and exclusive custom packages for a wedding begins at $15k.
What qualifies you as a professional photographer?
A professional photographer is a photographer who earns more than 50% of his/her income from photography. This is the definition required for entrance into the secret Nikon and Canon factory support organizations.
What are the 4 types of photography?
The following four types of photography are currently the most popular:
1. Portrait Photography.
2. Photojournalism.
3. Fashion Photography.
4. Editorial Photography.
What do professional photographers use to print photos?
PROFESSIONAL PRINTING LABS THAT SOME PHOTOGRAPHERS USE:
1. Bay Photo Lab
2. Photolab Yves Thomas
3. Fitzgerald Imaging
What is a professional photographer called?
Photographers who produce moving rather than still pictures are often called cinematographers, videographers or camera operators, depending on the commercial context. The term professional may also imply preparation, for example, by academic study or apprenticeship by the photographer in pursuit of photographic skills.
How do you define good photographs?
The most important element of a good photo is the ability of the photograph to communicate with the viewer. It should be able to tell a story through its composition, lighting, and most importantly its subject matter.
What is family photo?
Family Photography is all about capturing groups of people that have family ties. These range from the small group, such as parents and their children. More often than not, those members of the family or group are inexperienced models in front of the camera.
How often should you get family pictures?
We recommend capturing family portraits at least once a year. Booking at least two sessions in a year will give you a wonderful reflection of how your family has grown over the many months, especially in the early years, where they grow leaps and bounds in those short months.
Does Target still have portrait studio?
Target opened their portrait studios in 1996, initially as a way to drive traffic to the store. However, as digital photography has increased in popularity, professional photo studios have struggled. Target confirmed that their Portrait Studios closed on January 28, 2017.
Is Olan Mills Photography still in business?
Lifetouch, which bought the Chattanooga-based portrait photography company Olan Mills eight years ago, will shutter its last facility in the Scenic City early next year and sadly cut 152 jobs around Oct 25, 2019.
Does WalMart still have portrait studio? Does Sears still have a portrait studio?
Sears and Wal-mart Shut Down their Portrait Studios around Apr 5, 2013.