Jenny and Bradley celebrated their love for each other in a beautiful, intimate ceremony in the Broderie Room at Phipps Conservatory, surrounded by a small group of their closest friends and family members.  The day began with a First Look, which gave them the wonderful opportunity to savor a perfect, private moment, shared between just the two of them.  I can't say enough good things about choosing to have a First Look on your wedding day.
You know, sometimes we don't always get what we want.  As a photographer, naturally I always hope for sunny weather on my wedding days.  Who wouldn't rather have a beautiful, sunshiney, perfect temperature day for their wedding?  But sometimes, God has a different plan for us.  We may not always get what we want, but sometimes it's exactly what we need!  Jenny and Bradley's wedding day was a wet and rainy one.  And you know what?  It was perfect.  The overcast sky gave us even, diffused lighting everywhere we went, and wow did all the colors just pop!  If we had to do it all over again, I would be glad to keep things exactly as they were.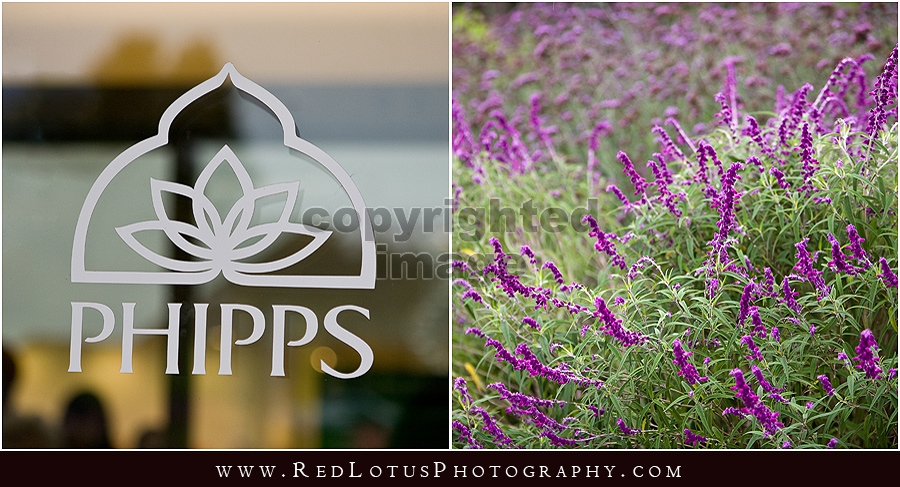 .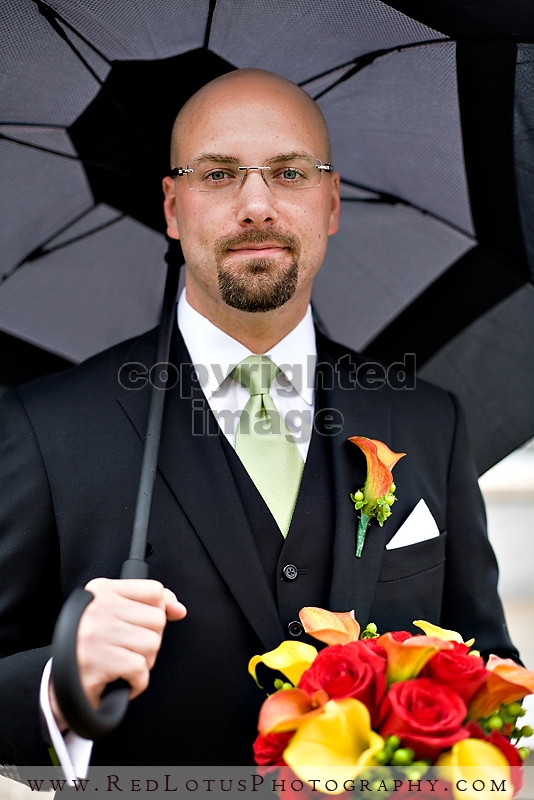 .
Fun fact: Bradley's cuff links were made from real Legos.

.


.
I had my good friend Amanda Wilson with me that day, which was the icing on the cake!  These next three images were taken by Amanda.


.
Beautiful feather fascinator.


.
Love this portrait of Jenny.


.
This is the view that Jenny had waiting for her when she arrived at the top of the steps.  The man you love, waiting for you with a bouquet of flowers…life is good.


.


.
Image by Amanda.


.


.


.


.


.
You may have noticed that sometimes I like to add a vintage look to my images.  I love it, but I know that as with all trends, who knows if it will look dated 10 years from now?  That is why I usually provide the original photo alongside the stylized one on the client's final disc.  I posted both versions of two photos below.  Which versions do you like better, and why?


.


.


.


.


.
I have so many favorites from the day, but I think this one is at the top.


.


.


.


.


.
Love this shot!  I just wish I had been the one who took it.  I was SO jealous when I saw this one taken by Amanda.


.


.


.


.


.
Image by Amanda.


.


.
I have this one hanging in my studio as a 24×36 print; I get more compliments on it than any other photo on the wall!


.
Jenny and Bradley held their reception at Legume Bistro in Regent Square, a family owned and operated restaurant that actually changes its menu daily.  They post their menu by 5 p.m. every day, which can be viewed by checking their website or Facebook page.  I'm just going to say it–it was The Best. Vendor Meal. Ever.  In fact, I'm pretty sure I could go ahead and say it was the best restaurant meal I have ever had.  That's how good it was.  If you are looking for a fantastic dining experience, you must try Legume Bistro.  Amanda I appreciated so much how Jenny and Bradley treated us to a wonderful meal as one of their guests, rather than leaving us to fend for ourselves in another room with a cold sandwich and a pickle.  You'd be surprised how often that happens!


.


.


.
Such cute details–especially the tree with leaves that guests could write messages on.


.


.
Jenny and Bradley, thank you so much for entrusting your wedding memories to me.  Thank you for treating Amanda and I as if we were family–your hospitality and kindness was much appreciated!  I wish you a wonderful, happy marriage, and all the best that life has to offer!
To see more pictures of Jenny and Bradley's wedding from Amanda's perspective, visit her blog.